Skin Rejuvenation & Hair Loss
PRP Skin & Hair Rejuvenation
Platelet Rich Plasma (PRP) therapy which you may of heard as "The Vampire Facial" uses the body's own healing powers to stimulate new tissue growth, giving your skin a healthy, more youthful appearance.
A small amount of the patients blood is taken and the plasma is then separated. This plasma is then put into the area of concern where the platelets release their growth factors. This can be done with injections or Skinpen Medical microneedling
Platelets are key factors in tissue repair mechanisms. They provide essential growth factors. Plasma contains many factors essentials for cell survival including nutrients, vitamins, hormones, electrolytes, growth factors
RegenPRP could be considered as an effective procedure for facial rejuvenation as it induces collagen production in the dermis.
PRP can be done for the face, beck, hands or body as well as scalp for hair loss/thinning.
What are the benefits of PRP?
It can help with skin texture and tone

It regenerates collagen reducing wrinkles and lines

It can help with blemishes

Improve pigmentation and scarring

Giving you a natural healthy glow

It can also help with hair loss, alopecia, hair thinning or bald patches
If you're unsure whether this treatment will benefit you, please get in touch for a consultation where we can carry out an assessment to decide the best and most suitable treatment for you
PRP + high concentration of Hyaluronic Acid
CELLULAR MATRIX
Natural HA enriched by your Platelets Growth Factors. This is a revolutionary innovation in skin care, combining two treatment concepts in one for natural results.
Hyaluronic acid is a key molecule involved in skin moisture and has a unique property in retaining water
Cellular Matrix is a unique, regulatory approved, patented technology, that allows the safe, closed-circuit preparation of a cell-friendly PRP-HA network in which platelets and plasma components are retained
The combination of RegenPRP and HA provides better contouring and seems to accelerate cellular regeneration, making this combination the right tool for skin hydration.
Clinically proven benefits for facial, neck and hand rejuvenation.
If you are unsure on which treatment will benefit you, get in touch for a skin consultation to create the best tailored treatment plan for you
FREQUENTLY ASKED QUESTIONS
The prices start from £300 although individual prices may vary depending on each client.
What areas can be treated with PRP?
The face, neck, décolleté, hands and hair can be treated.
As the PRP is re-injected into the skin, growth factors are released by the platelets. This promotes healing and stimulates collagen production. Through stimulating collagen production, PRP helps to promote even skin tone, reduced scarring, improved skin texture resulting in healthy and hydrated skin.
What does PRP Therapy involve?
Before
At the consultation all treatment process, benefits/risks and aftercare will be explained as well as going through your concerns. Numbing cream will be applied and a small sample of blood is taken. This will be spun in a centrifuge to separate the platelets from the whole blood cells, creating your own Platelet Rich Plasma.
During
Your own platelet rich plasma is re-injected using a very fine needle or with microneedling
After
You may notice some bruising, redness or swelling which will subside. The results will be seen over the next couple weeks of treatment as collagen production occurs.
How long does PRP therapy last?
We advise 3 sessions (4-6 weeks apart) the results can then last up to 18 months
Who will perform your PRP treatment?
Your treatment will be carried out by medical professionals. PRP is a medical treatment and should be carried out by a safe, accredited and registered medical practitioner. This is to avoid serious complications and side effects from treatment.
Simply book in by clicking on the 'Book Treatment' button, where you can check our availability and schedule yourself in with us. We kindly request a deposit which will be taken off the overall treatment price
Skincare products crafted with love by Award-Winning Medical Professionals
Skincare products crafted with love by Award-Winning Medical Professionals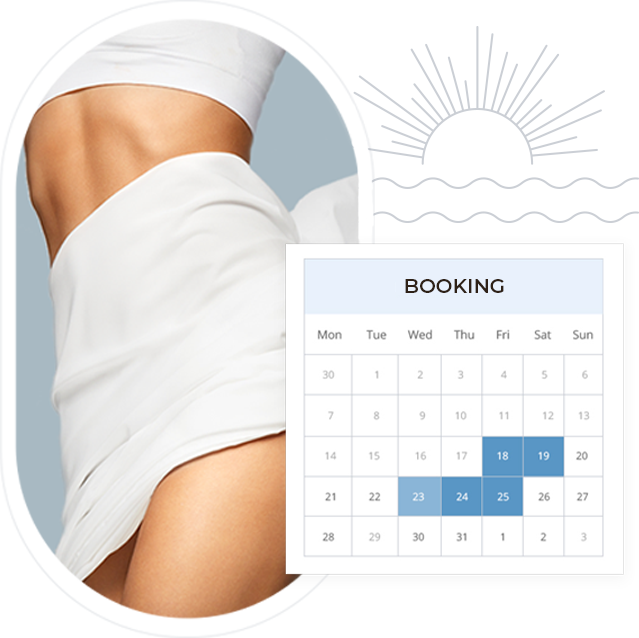 For Your Sessions & Appointments
We are an Award-winning practice specialising in enhancing your natural beauty, leaving you feeling Confident and Ready to Take on the World.
We know you're busy, so once you have had a look at what we can offer simply book-in online or schedule your free consultation. If you prefer to speak to us, do not hesitate to contact us- we're more than happy to help.
Book your consultation & treatment!