Take the years off your Skin
Obagi Deep TCA Blue Peel
The Obagi Blue Peel is a doctor-only TCA peel that acts as an excellent chemical peel for hyperpigmentation, dramatically and improving pigmentation.
The Obagi Blue Peel is a deep TCA peel only performed by our nurse prescriber. This peel will dramatically improve pigmentation on the skin as well as signs of ageing. The results of the peel is fresh, rejuvenated and clearer skin. The blue peel removes sun damaged and aged skin, promoting growth of new healthy skin.
The skin must be prepped with the Obagi Nu-derm system for up to 12 weeks prior to the peel.
Obagi Blue Peel Treatment
Helps improve the following skin concerns:
Deep set wrinkles

Acne scarring

Hyperpigmentation

Large pores

Loss of elasticity

Skin tightening
If you've got any questions or would like a consultation, please feel free to book your free consultation.
FREQUENTLY ASKED QUESTIONS
An individial peel starts from £500. mostly, only one session is needed, however each client may vary,
How do chemical skin peels work?
Chemical peels promote new cell growth by removing the damaged skin layers on the surface. They can be used to treat specific problems or just for a brighter and youthful appearance.
You will be recommended specific home-care products tailored to your skin. These should be used to prepare your skin before a peel and post treatment for the utmost effective results.
What happens during the procedure?
At your consultation we will discuss your worries and carry out a full skin analysis. You will need to make sure you have prepped your skin with the specific home-care products we advise. The procedure doesn't take too long and you can feel a slight sting when the peel is applied.
What will I look like immediately after?
This peel will make the skin shed from day 3/4. There is downtime for up to 10 days. The skin may have a blue tinge for 1-2 days.
What should I do or avoid after treatment?
You should avoid sun exposure and follow all after care instructions very strictly. You can start to see improvements after 10-14 days and the results will get better over the following 2 months.
How many treatments do I need?
Only one session is usually required of the deep blue peel. You then will resume a strict skincare regime at home. A treatment plan can be designed on your consultation.
Simply book in by clicking on the 'Book Treatment' button, where you can check our availability and schedule yourself in with us.
Skincare products crafted with love by Award-Winning Medical Professionals
Skincare products crafted with love by Award-Winning Medical Professionals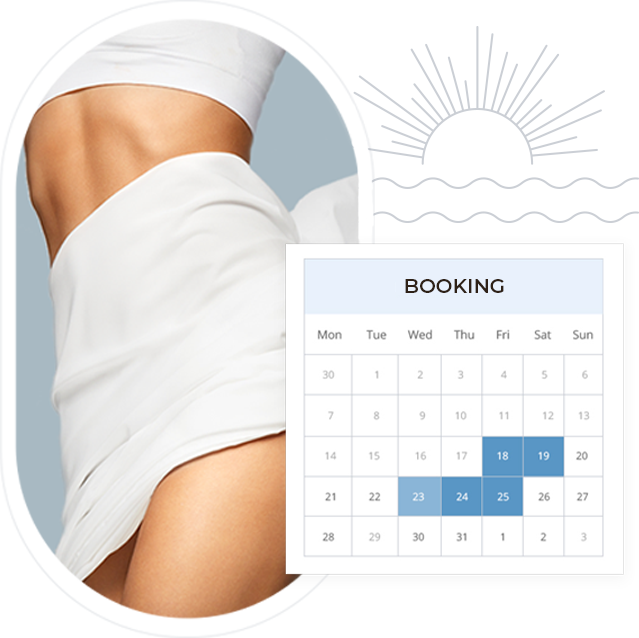 For Your Sessions & Appointments
We are an Award-winning practice specialising in enhancing your natural beauty, leaving you feeling Confident and Ready to Take on the World.
We know you're busy, so once you have had a look at what we can offer simply book-in online or schedule your free consultation. If you prefer to speak to us, do not hesitate to contact us- we're more than happy to help.
Book your consultation & treatment!